The Boreas Ponds Tract has many miles of roads and trails to explore and lakes with stunning views of the Adirondack High Peaks. This new guide book provides detailed and accurate information on all areas of the Tract in a clear, easy to read format.
Dozens of roads and trails are described and a full atlas of the entire Boreas Ponds Tract is provided. In addition, practical information and location-specific safety tips are included. Backed by extensive on-the-ground research, this book provides everything you need to plan your adventure.
Hiking
---

The entire 30,000 acres of the Boreas Ponds Tract is open for hiking and there's lots to explore. This book has all the info you need for your hike:
Easy to read descrip­tions of all of the main roads and trails

Each includes an elevation profile and strip map

Water sources, camp sites, and privy locations

Fully cross-referenced

Suggested hikes

Everything from easy day hikes to more challenging routes and multi-day trips

Off-trail hiking

Suggested approaches to the surrounding peaks, maps, and GPS coordinates of key locations

Scenic areas

Locations of views and scenic areas; many are easy to reach

Connections to the rest of the High Peaks

Several routes are described connecting the Tract to the rest of the

High Peaks Read more…
Camping
---


There are numerous opportunities for camping in the Boreas Ponds Tract including leantos, primitive tent sites, and road­side camping. Included in the book are:
Camp site locations both official and at-large
Water source and privy locations
Recommended sites
Future camp site and lean-to locations
Lakes and ponds
---


The Tract's lakes and ponds are the area's star attraction and can be explored both on the water and from the shore. Included in the book are:
Full page maps of the Boreas Ponds, LaBier Flow, and Wolf Pond
Canoe launch locations
Current and future camp site locations
Lakeside hiking trails
Scenic view points
Canoe rental information
Cycling, horseback riding, and skiing
---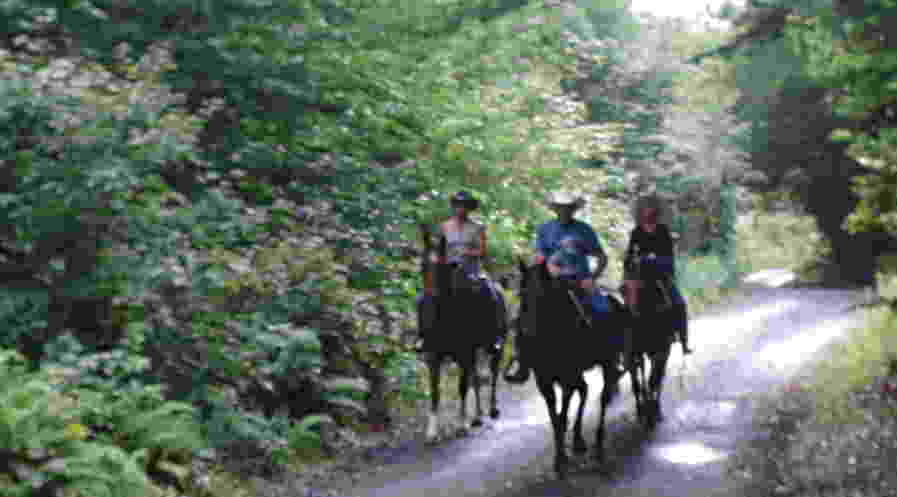 Many of the roads in the Boreas Ponds Tract are currently open for bicycling and horseback riding with additional trails planned for the future. This book describes all of the roads that are currently open to bikes and horses. Routes that will exist in future are also mentioned. Areas that are officially open to bikes and horses but are difficult or impossible to traverse are indicated. The strip maps on each trail description clearly show which areas are open to bikes and horses.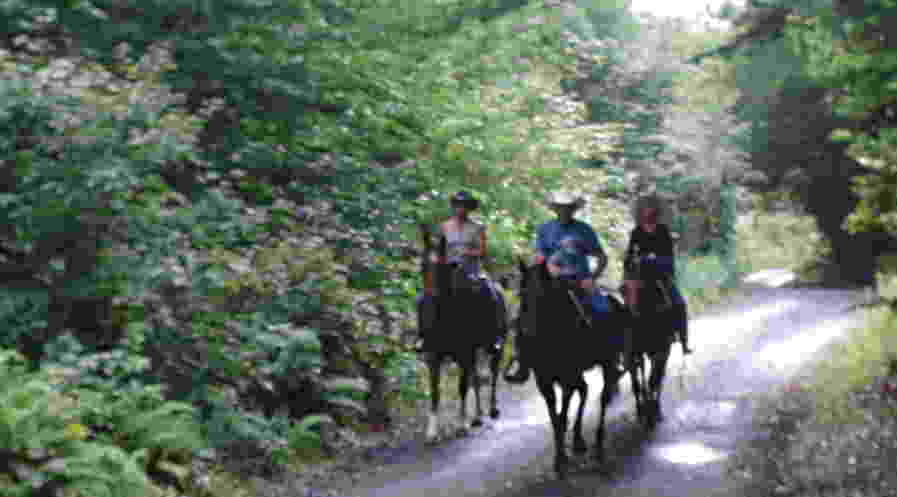 The Boreas Ponds Tract has dozens of miles of roads that are suitable for skiing and this book describes them all. Elevation profiles of all the roads are included to help you choose the best route. The parking areas that are open in the winter are also listed.
Getting to the Tract
---

The Boreas Ponds Tract is easily reached from all parts of New York, New England, Québec, and Ontario. This book provides driving directions from all areas plus:
Parking locations with GPS coordinates
Roadside camp sites
State and commercial campgrounds
Canoe and ski rental locations
Other useful local services
Plus much more…
---



Rock climbing
The Ragged Mountain cliffs are well-known and easy to reach.
Swimming
Locations that are nice for swimming are listed.
History of the Boreas Ponds Tract

A section on the history of the Tract is included and additional historical information is interspersed throughout the text If you're interested in exploring the Tract's past on the the ground, this book provides maps of former roads and dams including the route of the first road built into the Tract.

Future of the Tract

The locations of future camp sites, lean-tos, and trails are described.

Practical information

Privy locations
GPS coordinates for many points of interest
Information on public access to private lands
Locations with cell phone service
Safety tips
Tips on dealing with dangerous or annoying animals

Easy to use

Fully cross-referenced
Icons throughout the text help you quickly find what you're looking for
All distances and elevations given in both US customary units and in metric
Glossary of terms
Complete index of text and maps